Historics At Numurkah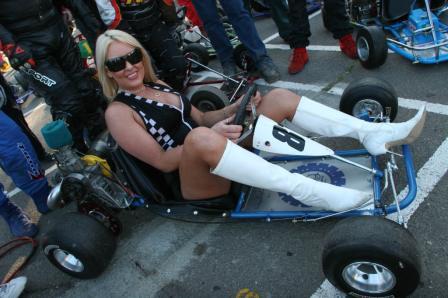 The "Empire Trade Exchange" Vintage and Historic kart demonstration wowed the crowd at Numurkah's Australasian Kart Titles metting a few weeks ago.
Twenty-one of the old-time karts took to the track and it was a mixed bag of performance, age, technology and noise. Karts ranged from the very first kart that Graham Powles drove as an 11-year old (turning laps at Numurkah in 1959!) through to his more recent 100cc International Monza kart. Super quick, even by today's standards, the Monza was designed, built and driven by Powles and won the Australian Championship in 1990.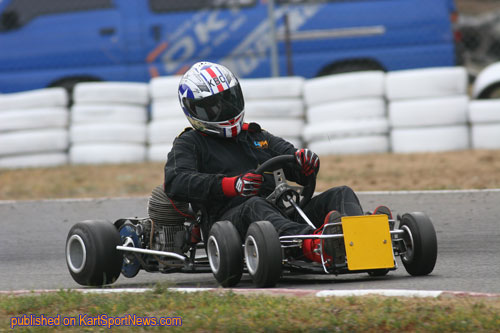 Above: The 6-wheeler, with 5 wheels still on the ground...
pic - Cooper's Photography, 02 9565 2728, 0439 607 072
The event also saw the Numurkah 'debut' of the much anticipated six-wheel Bill Wallace Special. Driven by original engineer Bill Wallace, and based on the 6-wheel F1 Tyrrells of 1976/77, it impressed with a suprising turn of speed.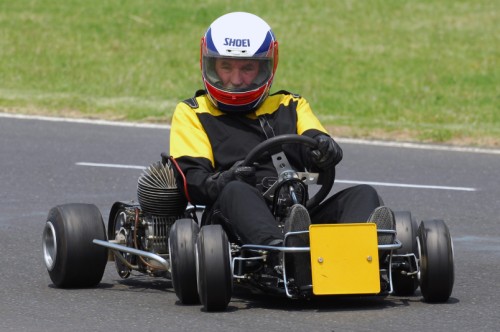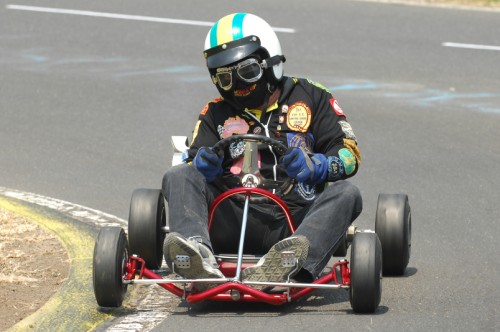 VKA president David Murray scooted around his twin 7F Villiers engined 1960 special. Powles also fanged around the track in a 1962 GoKart 1200, powered by a twin carbed McCulloch engine, demonstrating the unique style that hustled these Karts at a pace defying their basic design.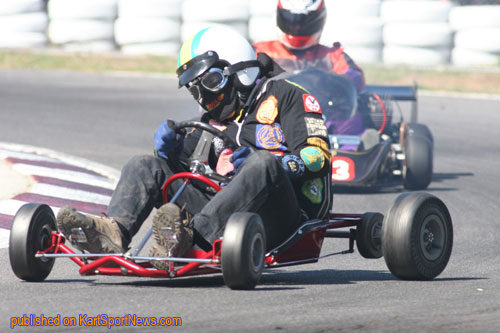 Above: Graham Powles shows the style required in the old karts
pic - Cooper's Photography, 02 9565 2728, 0439 607 072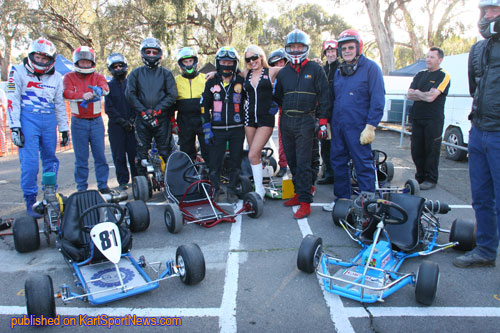 Above: It wasn't just the karts that spanned the generations, but the drivers and attire too!
pic - Cooper's Photography, 02 9565 2728, 0439 607 072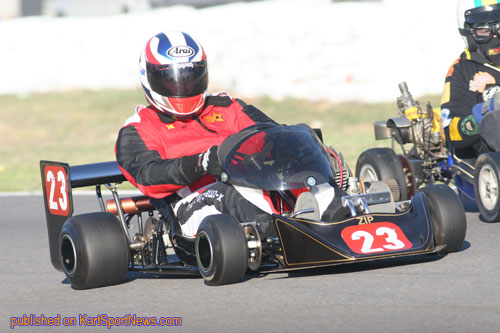 Above: It wasn't all about Sprint karts
pic - Cooper's Photography, 02 9565 2728, 0439 607 072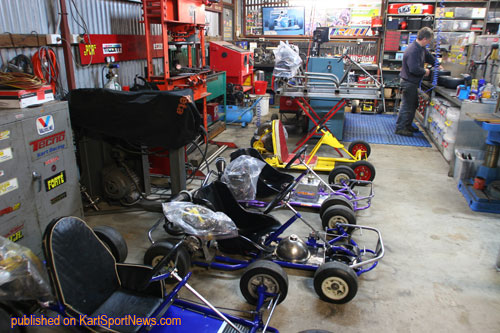 Above: The Powles workshop where old karts are restored, and 'new' old karts built up.
pic - Cooper's Photography, 02 9565 2728, 0439 607 072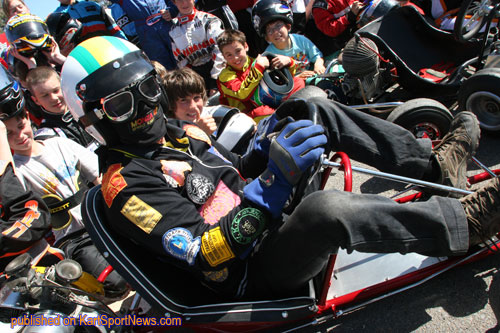 pic - Cooper's Photography, 02 9565 2728, 0439 607 072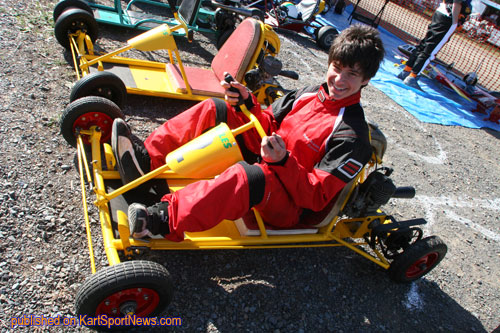 Above: A bit different to your other kart, huh?
pic - Cooper's Photography, 02 9565 2728, 0439 607 072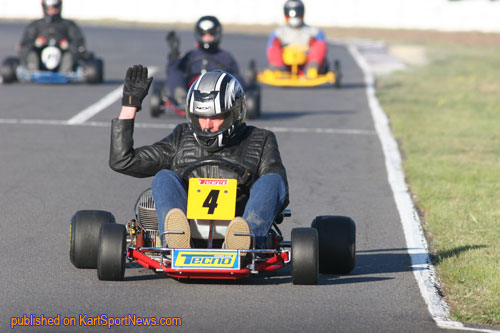 pic - Cooper's Photography, 02 9565 2728, 0439 607 072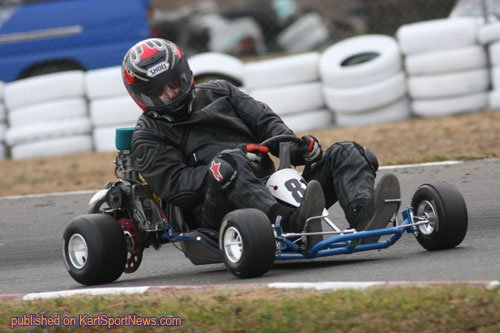 Above: Modern rims and tyres, that's cheating!
pic - Cooper's Photography, 02 9565 2728, 0439 607 072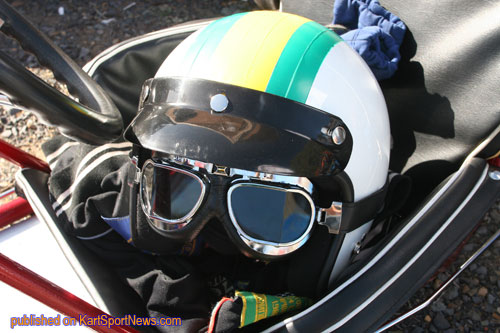 Above: Jim Clark? Parnelli Jones?
pic - Cooper's Photography, 02 9565 2728, 0439 607 072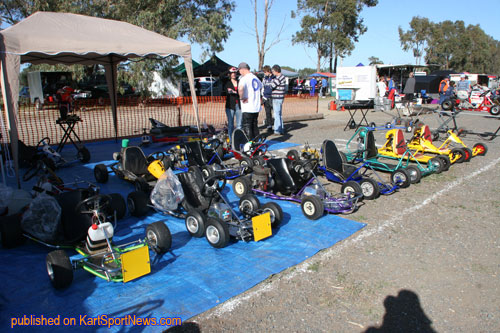 Above: Some of the gear on display
pic - Cooper's Photography, 02 9565 2728, 0439 607 072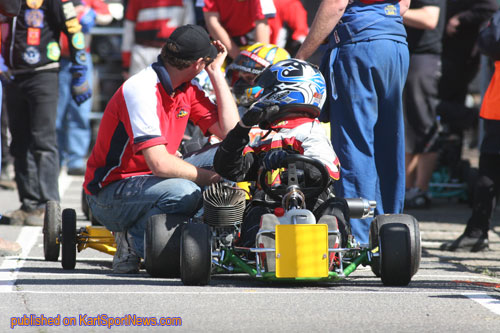 pic - Cooper's Photography, 02 9565 2728, 0439 607 072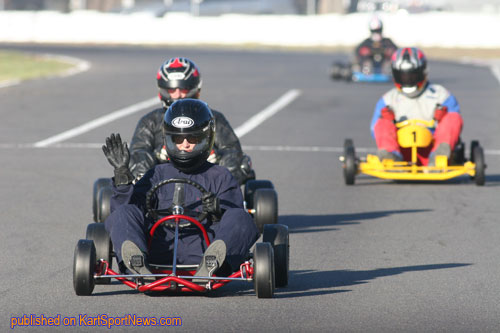 pic - Cooper's Photography, 02 9565 2728, 0439 607 072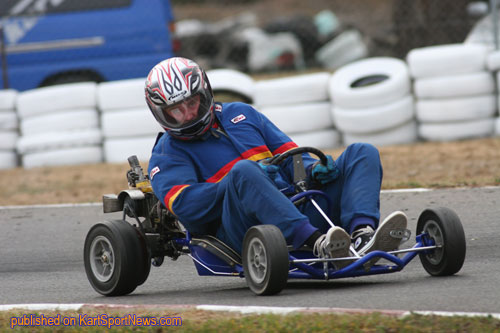 pic - Cooper's Photography, 02 9565 2728, 0439 607 072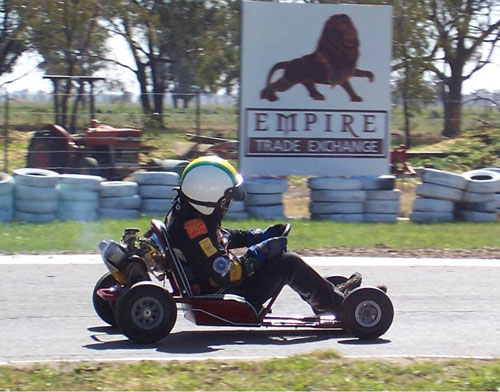 pic - Michael Scott / www.streetcommodore.com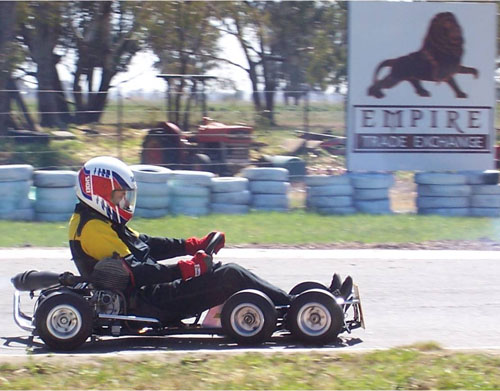 pic - Michael Scott / www.streetcommodore.com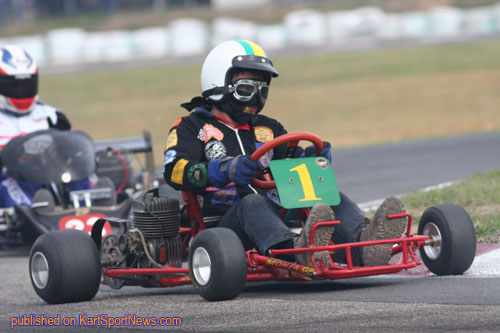 Above: Powles and his 1990 Championship winning Monza/PCR. He won the final heat at the Tassie Nationals holding the top steering column support together with his knees for half the race!
pic - Cooper's Photography, 02 9565 2728, 0439 607 072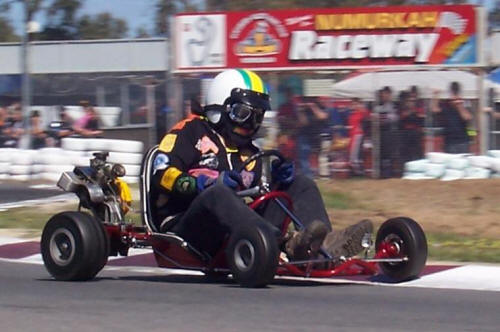 Numurkah Raceway September 2007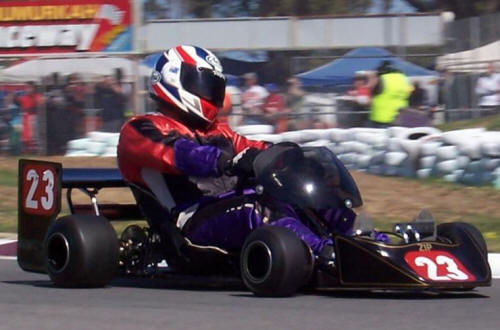 Numurkah Raceway September 2007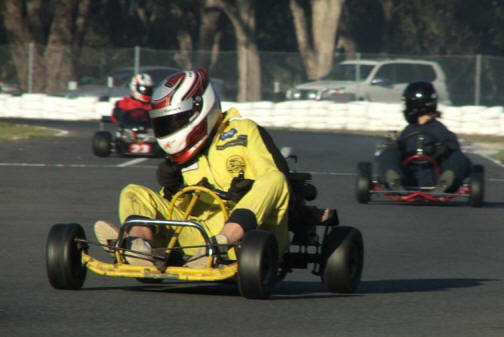 Numurkah Raceway September 2007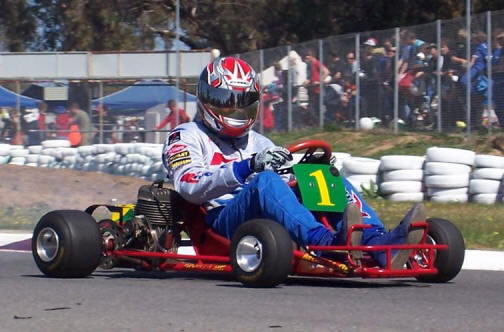 Numurkah Raceway September 2007